About

Newport Beach, CA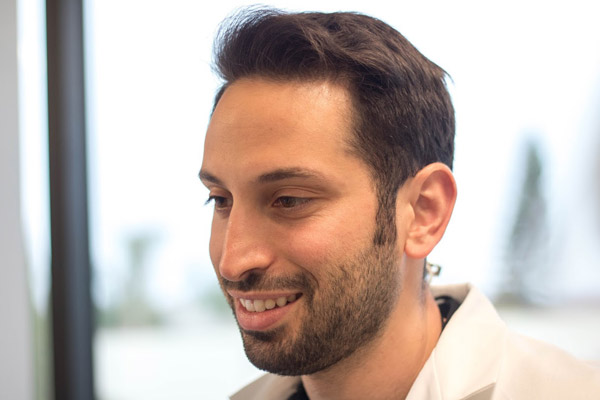 Enamel General and Cosmetic Dentistry in Newport Beach, California, provides patients from Newport Beach, Costa Mesa, Irvine, Santa Ana, and Huntington Beach with comprehensive and effective oral care through innovative and advanced techniques such as Invisalign&reg, veneers, and full mouth rehabilitation.


Dr. Kabaklian leads the team who all work to ensure that treatments are carefully selected and tailored to each patient.

Chris Estrada, Dr. Kabaklian's dental assistant, has 5 years of experience in the dental field. He makes it a priority to create a positive experience from the minute every patient walks through the door.

Enamel provides the newest, most advanced technology, such as ultrasonic scalers that reduce sensitivity when cleaning teeth and the lowest possible radiation x-rays. The dental team uses reverse osmosis water during procedures, and the latest sterilization protocols and machines are set in place to ensure ultimate sanitation.

While relaxing in the dental chair, patients can enjoy their favorite shows on the ceiling-mounted televisions, and the waiting room offers Nespresso coffee and Perrier.

If you're looking for a reliable, compassionate, and friendly dentist to fulfill your general and cosmetic dental needs, call at 949-991-2499 or schedule an appointment online with Dr. Kabaklian and the staff at Enamel General and Cosmetic Dentistry.